February 3, 2021
B.C. Exporters Experiencing Container Squeeze Amid COVID-19 Recovery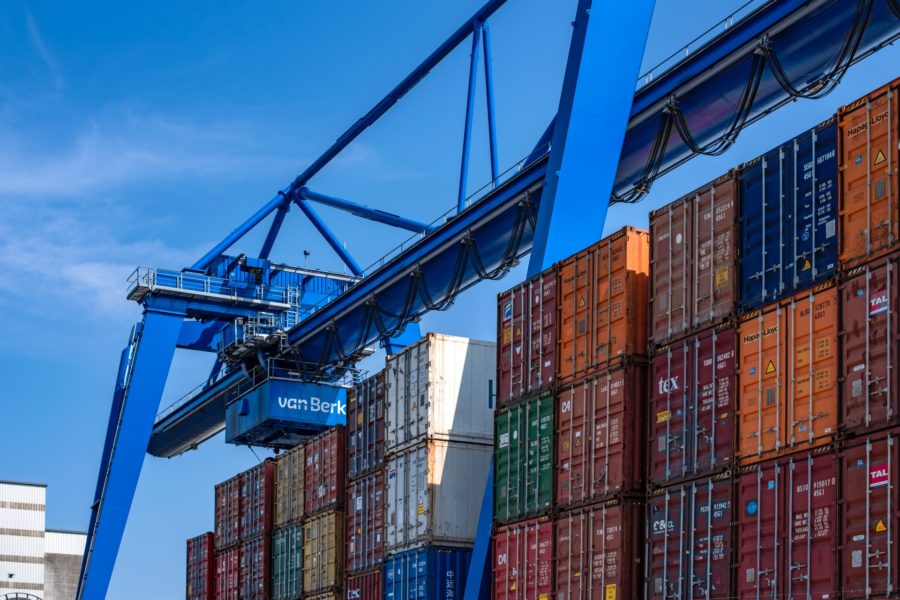 Canadian exporters are being caught in a squeeze trying to get products out of the Port of Vancouver, as they face a surge of imports flooding into North America from China's manufacturing sector since a COVID-19-related downturn, and a rush to return empty shipping containers to keep up with factory output.
From August 2020 to the end of the year, container terminals received 467,217 import containers, a 17% increase from the same period in 2019. During the same period, they handled 160,476 containers being sent back to destinations empty, a 26% increase from 2019.
"I'm hearing a couple of different stories," said Brian Hawrysh, CEO of B.C. Wood, an industry group that represents B.C. value-added wood producers. "Some folks have said, 'No, it's not an issue,' and others have said, 'Yes, we're having a hard time getting containers for export shipment, particularly for shipping to Asia.' "
The rush to get containers back to Asia has also caused a time squeeze for exporters, Hawrysh added.
The squeeze is putting pressure on exporters globally, particularly in food commodities, Bloomberg News reported this week, resulting in higher prices for everything from sugar to soy beans.
At the Port of Los Angeles, officials told Bloomberg three out of four containers leaving its terminals were being sent back empty to destinations.
Such a mismatch between where the world's containers are versus where they're needed is a dynamic that export economists feared would be inevitable as the restart of the world's economy following COVID-19-related interruptions has happened unevenly.
Since September 2020, Hall said shipping rates for container vessels have more than doubled, according to an index compiled by Harper Peterson & Co Ship Brokers and published under the Harpex title.
For Canadian retailers struggling through a radical shift to online retailing, those surging shipping rates "take away the margins that you're desperately hoping for just to cobble your business back together," Hall said.
(Source: Vancouver Sun)