August 19, 2020
China's "Belt and Road" Initiative Embraces Surrey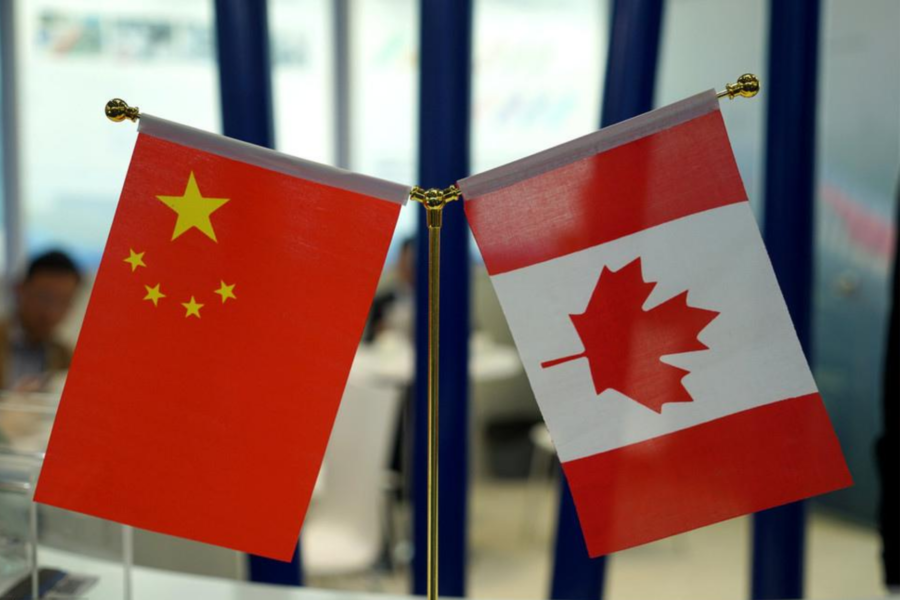 A major warehouse facility under construction in Surrey is not just paving the way for more trade between B.C. and China. It could be helping pave Chinese President Xi Jinping's Belt and Road Initiative to Canada.
The massive $190 million, 470,000-square-foot complex, dubbed the "World Commodity Trade Center," is a joint venture between a Chinese state-sponsored company and a local development firm. The centre, first conceived in Beijing, has four warehouses and two large exhibition halls — to be lined with Chinese and Canadian flags — strategically located in the Campbell Heights industrial zone between Vancouver International Airport and the United States border.
The centre is purported to be one of several non-Chinese import-export facilities servicing a central commodities hub on the outskirts of Beijing, called Yanjiao International Trade City, being developed by brand company World Commerce Valley, a division of Hong Kong-based trading firm Shing Kee Godown Group. The centre is being developed through Canadian subsidiaries North America Commerce Valley Development Ltd. and Shing Kee Godown (Canada) Holdings Ltd. and in partnership with local development firm Pollyco Group.
China's belt and road initiative is the government's estimated $1.5tn foreign and economic policy, announced in 2013, to establish maritime trade routes across the globe and invest in infrastructure projects in dozens of countries. The projects include pipelines, ports, railways and other major infrastructure projects.
The centre's proponents say it will facilitate the packaging, processing and storage of outgoing Canadian commodities and incoming Chinese products, to be showcased at exhibition hall events and trade conferences — all driven by an e-commerce trade model. Its detractors believe it is the thin edge of the wedge in facilitating a stronger presence of Beijing-directed business in the region.
Guo Taicheng, chairman of Hong Kong-based trading firm Shing Kee Godown Group, envisions Canadian food producers as key warehouse tenants. The Surrey facility, he said, will lease space to small- to medium-sized Canadian businesses and "offer them entry to the Chinese market."
Guo said the market would dictate what comes back to Canada, suggesting in light of the COVID-19 pandemic, Chinese-manufactured personal protective equipment could be a hot import upon opening.
(Source: Western Investor)