August 24, 2020
Carson Guide to Aluminum Tariffs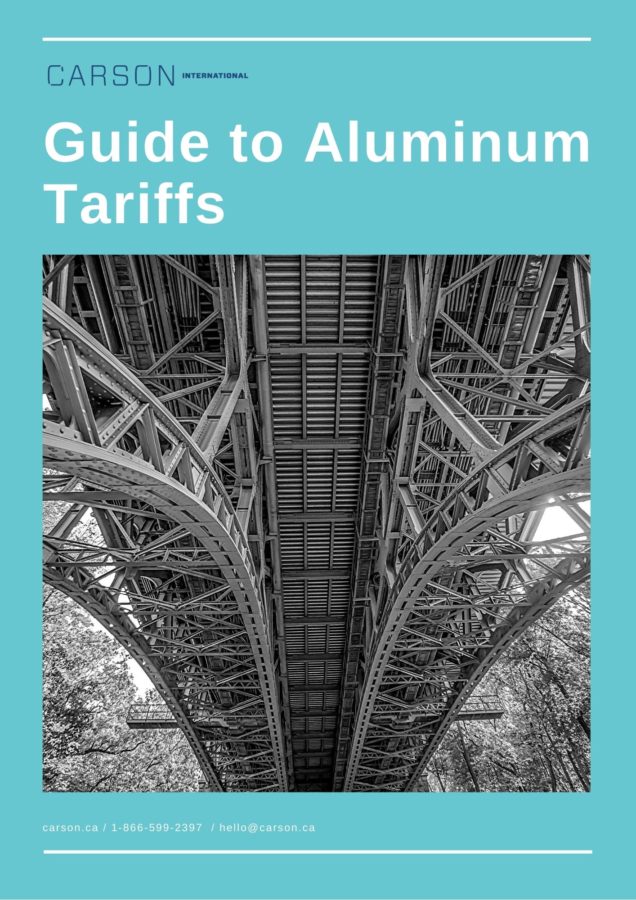 As of August 16, 2020, the U.S. government restored a 10% tariff on Canadian aluminum imports. In response, the Canadian government is taking steps to target the U.S. with retaliatory tariffs, totalling $3.6 billion.
Aluminum and retaliatory tariffs will have a huge impact on North American trade.
That's why we put together this guide to help navigate businesses through this ongoing trade situation. Download our guide today to find out what you can do to reduce impact to your business.